Tencent digital hearing (Eskimo) in the near future, we will be able to directly use the fingerprint credit card payment or by public transport, which will be those already in the field of smart phones to benefit fingerprint technology company a new opportunity.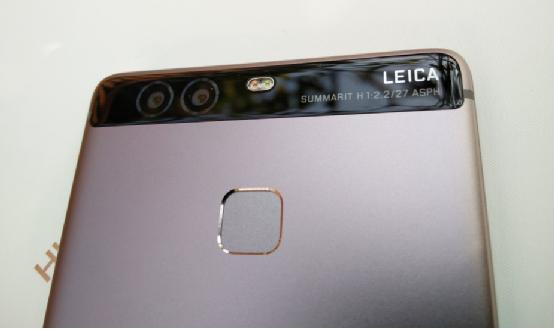 Swedish companies Fingerprint Fingerprint Cards (FPC) that the use of biometrics fingerprint authentication smart card will become the fastest growing market in 2018. Currently, the company has become the smart phone in the field of fingerprint identification chip leader.
But others in the field of smart cards do not think that might develop so quickly, also questioned FPC can sustain its own growth estimates.
With the demand for smart phones fingerprint sensor appears soared last year, FPC's share price has soared about 16%. Now, the company's valuation has reached $ 4.1 billion.
Supporters say the use of passwords and identification technology compared to traditional fingerprint recognition technology provides greater security and simplicity. Today, while the number of fingerprint sensor technology company numerous shipments associated components is also great, there are many competitors plan to enter this area. In order to maintain the growth momentum, FPC said they are currently working with potential customers to discuss cooperation matters large smart card, but those customers who have, and yet they do not want to disclose.
The Silicon Valley-based Synaptic, but also the FPC most direct competitor in the mobile field fingerprint sensor, the new market is manifested even more cautious. "For me personally, to predict a classification does not yet exist how much market share in time is very difficult to do." Anthony Gioeli Deputy Director Synaptic biometrics department of marketing, he said.
And Sascha Behlendorf Germany Giesecke & Devrient (one of the three major smart card manufacturers) card system product manager, in the field of smart card 5 - widespread adoption of biometrics 10 years time.
Headquartered in Gothenburg, Sweden The FPC has been established for nearly 20 years, they created their own business, according to a technical fingerprint old Swedish patent. At the same time, they also recruited a group of employees from Nokia and Ericsson. These have laid their competitive advantage in the future development of our.
In addition to the payment, biometrics, smart cards can also be used in which access control and IT systems. With watches and wristbands as a substitute identity cards, keyless car entry is a huge potential market.
FPC said the sensor market in 2017 demand of up to about 100 million, while in 2018 will reach 500 million. But they are only one of these emerging markets specific forecast data vendors.
Most fingerprint sensor vendors are using 3D imaging technology, FPC is no exception. But Next Biometrics from Norway is using heat-sensing technology.
Another competitor from Norway IDEX also broadly agreed FPC market for smartphones other than forecast. The company last year with an unnamed global payments company in biometric applications easy to reach a cooperation agreement, and will integrate their own smart card sensor among partners, related products will start shipping at the end of this year.
Source: VentureBeat