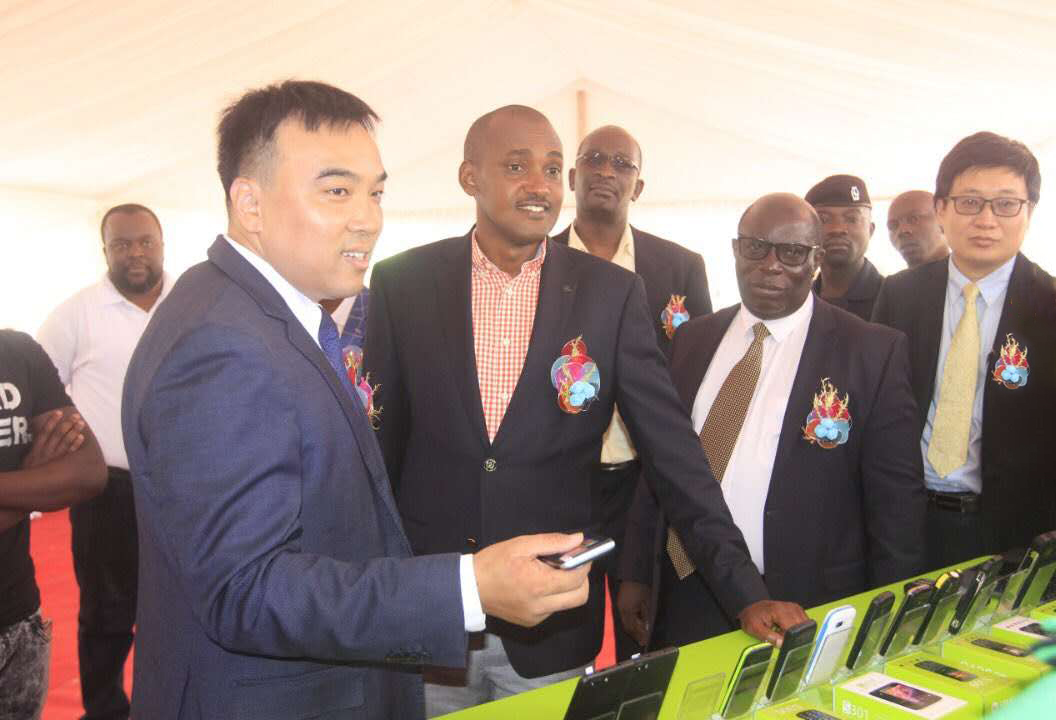 Ugandans will by next year have a chance to buy locally-made phones and computers.
This follows the signing of a memorandum of understanding (MOU) between the Government and ENGO Holdings Limited,a Chinese company which will start assembling and manufacturing phones and computers.
The signing took place during the breaking-of-the-ground ceremony at the site where the factory will be constructed at Namanve Industrial Park in Wakiso district.
The National Information Technology Authority -Uganda (NITA-U) executive director,James Saaka,signed the MOU on behalf of the Government,while ENGO's executive director,Ares Zhou,signed on behalf of the company.
The event was witnessed by information minister Frank Tumwebaze,state minister for investment and privatisation Evelyn Anite,representatives from the Chinese Embassy and Uganda Investment Authority (UIA),among others.
According to Zhou,the project is expected to cost $15m(about sh55.5b).
However,he said the first phase,that will last six months,will cost $5m(about sh18b).
"We are committed to making this a success.Within six months,we will be assembling and manufacturing phones and laptops,"he added.
Zhou said they will be working under the Buy Uganda,Build Uganda (BUBU) policy and all phones and laptops produced will be tagged 'Uganda'.
"We now need a law that will ensure that all government ministries buy computers made from this factory.They no longer need to buy them from India and other countries,"Tumwebaze said.
He said the factory also comes with benefits like job creation and more revenue.
He thanked the chinese government for embracing Uganda,not only as a bilateral partner,but also as a destination for investment.
"As you partner with NITA-U,let us also explore whether you can design other ICT products from our own locally designed software.We have already solved the hardware bit and our focus should now be on software,"he said.
"It would be good to have our own laptops designed with our local software and design specifications."
Anite said President Yoweri Museveni had sent a directive to the "Chinese ICT company" to partner with Uganda Telecom(UTL).
"But UTL said,according to the law,we did not have a locus to partner. I thank NITA-U because when we had no lacus to partner with UTL to construct the factory, we turned to UIA and NITA-U,"she said.